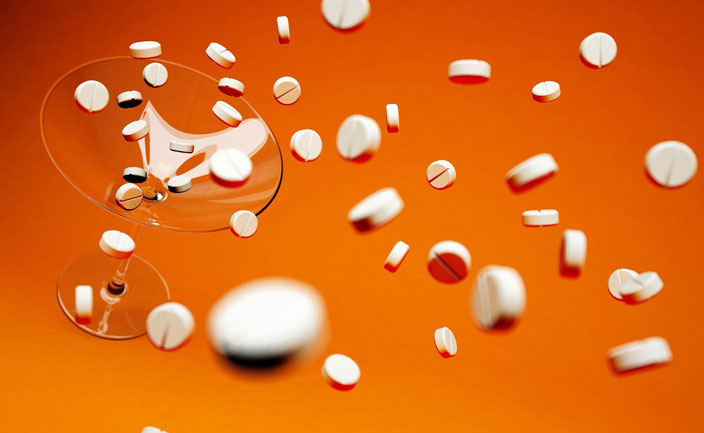 Heroin
Also called: Black tar, H, Horse, Junk, Skag, Smack
Heroin is a white or brown powder or a black, sticky goo. It's an opioid drug made from morphine, a natural substance in the seedpod of the Asian poppy plant. It can be mixed with water and injected with a needle. Heroin can also be smoked or snorted up the nose. All of these ways of taking heroin send it to the brain very quickly. This makes it very addictive.
Major health problems from heroin include miscarriages, heart infections, and death from overdose. People who inject the drug also risk getting infectious diseases, including HIV/AIDS and hepatitis.
Regular use of heroin can lead to tolerance. This means users need more and more drug to have the same effect. At higher doses over time, the body becomes dependent on heroin. If dependent users stop heroin, they have withdrawal symptoms. These symptoms include restlessness, muscle and bone pain, diarrhea and vomiting, and cold flashes with goose bumps.
NIH: National Institute on Drug Abuse
Source: Medline Plus
What is heroin and how is it used?
Heroin is an illegal, highly addictive drug processed from morphine, a naturally occurring substance extracted from the seed pod of certain varieties of poppy plants. It is typically sold as a white or brownish powder that is "cut" with sugars, starch, powdered milk, or quinine. Pure heroin is a white powder with a bitter taste that predominantly originates in South America and, to a lesser extent, from Southeast Asia, and dominates U.S. markets east of the Mississippi River.3 Highly pure heroin can be snorted or smoked and may be more appealing to new users because it eliminates the stigma associated with injection drug use. "Black tar" heroin is sticky like roofing tar or hard like coal and is predominantly produced in Mexico and sold in U.S. areas west of the Mississippi River.3 The dark color associated with black tar heroin results from crude processing methods that leave behind impurities. Impure heroin is usually dissolved, diluted, and injected into veins, muscles, or under the skin.
Source: Drug Abuse